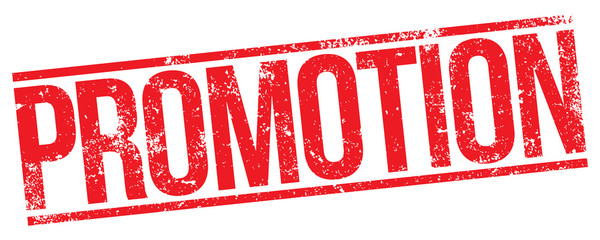 Promotion Nov 2021

Item

Mayer 3.5L Electric Slow Cooker
FREE Mayer 3.5L Electric Slow Cooker With Any Purchase Of System 3 & Above.


*Terms & Condition Apply
*Subject to Product Availability
AIR-CONDITIONING PROMOTION
We constantly have on-going promotions for purchases of air-conditioning. Do check back often to check out some of our promotional deals
Free Upgrade to Premium Materials

Warranty

1/2 Inch Insulation Class 0
1 year Fancoil & Spare Part / 5 years Compressor.
*Workmanship : 24 months warranty
16mm Drainage Pipe
SWG 22 Copper Pipe
Sigma/Keystone Wiring
Free Upgrade to Premium Materials

Warranty

1/2 Inch Insulation Class 0
1 year Fancoil & Spare Part / 5 years Compressor.
*Workmanship : 24 months warranty
16mm Drainage Pipe
SWG 22 Copper Pipe
Sigma/Keystone Wiring
Free Upgrade to Premium Materials

Warranty

1/2 Inch Insulation Class 0
1 year Fancoil & Spare Part / 5 years Compressor.
*Workmanship : 24 months warranty
16mm Drainage Pipe
SWG 22 Copper Pipe
Sigma/Keystone Wiring
What Our Customers Are Saying ?
As usual, whenever our aircon have any issue, we will inform Chan brother team and they will quickly assign their team to take a look. Today we have experienced John ,who had previously resolved our aircon issue, to come down on last minute notice to take a look. Thanks for the excellent service !
The is the first time I tried Chan brother aircon servicing recommended by my brother , their service is excellent and serving guy Alex is friendly plus responsibility. I had singed up a 1 year package with them. Thanks so much Alex for your excellent service 👍👍👍
We have a yearly maintenance aircon service contract with Chan Brothers. Technician John have bring provide a good service and we have just done the chemical overhaul wash and it's really fantastic. Highly recommended.
The technician Mr John is really professional and giving some advice for us to how to take good care of air conditioner,and he really do it very detail for the checking part.Next service will still use Chan brother air conditioner servicing 👍🏻
Had very good experience with Chan Brother..The technician John is very friendly. He explanation to us in details and provide useful options resolve it.I really thankful found a trustworthy this company. And I will definitely recommend this company and this technician(John) to my friend and family member..😊😊
The service technician named Alex is commendable. Ill be looking for him again on my next service onwards...
John was very knowledgeable and professional in trouble shooting the issues that renders my aircon failure to operate. His clear explanation on the operations of condenser and the various parts such as the fan coil, the power requirement etc. His marketing skill and reccommendation is also commendable. We decided to head is advice and purchase a new System 4 aircon for the house. Five star service. Keep up the good job John!
Good experience , nice customer service .
Engaged them to install aircon in living room. Good service by their sales staff, John. hooi and Kai came for installation. The process was smooth and they were very professional. After installation, they make sure that everything was in order.Look forward for them to service my aircon in future!
The maintenance person was very helpful and also on time arriving at my home and giving us a tip on how we can take care of the air con and at the same time tell us on how to troubleshoot it when it's faulty. Called other company and not all accept my air con brand. Thanks to chan brothers company to save me. A big thank you to mr kun the technician for helping me out on this.
I would like to give a kudos to technician who is John as he was punctual and professional during the appointment for our aircon cleaning service . He did a good job in cleaning our units , CSR also did a good job for follow up and did my requestkeep it up guys.
John is very professional and explain everything clearly. Is really great help.
Serviced by Alex and he shared his recommendations professionally and explained technical knowledge patiently. Good service, hence, signed up on contract basis after one-time service.
Very professional service by ah kunFriendly and very knowledgeable
Very good service by ah kun, explained the cleaning process and was overall very helpful n kind
company was super fast and responsive in assisting me to arrange a last min same day repair even thou i called them at 4pm they arrange a team to come up ASAP and was attended by their technician John who was really very helpful and good with his work and resolved everything my aircon had,
Mr John, has done very professional with high quality service on time. I am impressive with him 👍
Twice they came to the rescue merely hours after I sought help over a/c leaking issues. The crew is friendly, helpful, fast and cleans up after their work is done. Highly recommend.
Set an appointment for my air con servicing, the service crews are nice and friendly. I think their services are reasonably charged. They are fast in working and responsible. They will ensure the rooms, toilet are clean before they left. They are humble too. Will contact them again for my next service.
Excellent aircon servicing works by technician John. Thorough and quick. Going to use their annual contract services.
A satisfy customer with Techinician John profession servicing. Greatly enjoying the coldness after chemical overhaul done. Keep up the good work. Have sign up for package. Thank you.21st March 2021Glad to have Alex this time for my aircon servicing(done on 19th Mar). My AC is so much cooler now after the chemical wash for the blower. Just in time for the hot hot weather.Thanks again.11th October 2021Have Alex again for my aircon regular servicing. Always explain and check thoroughly for any maintenance. Gas needs to be top up and it's ready for the cool cool air again.Thanks
John is very professional and friendly. The air con unit has been not cool for quit a long time and I almost want to buy a new one. Saved me a lot of money. Most important, cool and clean air!
John was patient in explaining the issues with my ac. Good service ans professional. Thanks
This it's second time asking Chan Brother s Air-conditioning help me do servicing, cleaning and chemical wash. Nice work and good working attitude. My aircon now working fine and cooler than b4. So I'll continue support this company.
Thank you to Alex for the good service! He explained everything politely and was very professional and courteous. I am very satisfied with the job.
Excellent service and expertise from Alex. Alex is a very proactive, patient and knowledgeable technician, who obviously loves his job. He's very persistent in getting down to the root of the problem, explains the situation to us clearly and provides effective and efficient solutions. Highly recommended!
Alex came over to my place to service the aircon. He was fast and efficient. Quite knowledgeable when I asked him about aircon stuff. Good service provided. He was very friendly as well.
Thank you Alex for the good service! He explained everything politely and was very professional. Not pushy and was very pleasant throughout. Although there were unforeseen issues, Alex did his job well. Thank you!
The technician did a good job and has every interest to push the company's packages to the client.
Thank you Alex for taking care of my household air-conditioner. He patiently explained in details. Overall good experience with Chan brothers. Kudos to the team.
Very very good service. Highly recommended!!!
Alex is an excellent person at service who always have gone the extra mile in making the service a delightful experience!!!!
John & his team is very professional at job & very friendly. They are very helpful, help us shifted furniture & re-position curtains bar to facilitate the Aircon installation. After 3 days without Aircon, finally we can enjoy Aircon again. Chan Brothers Air-conditioning is so blessed to have such great team of technicians lead by John, they have great team.
The technician is very experienced and good in service. Fast response in all arrangements. Highly recommended.
1st time using them, call for ad hoc service for my Samsung aircon, alots of contractor doesn't know how to take out the aircon cover, but chan brother did a good jobs they manage to take out the cover, cleaning the blower.Arrived in time also. THANKS.
Chan Brother very responsive, professional & equipped with good knowledge. The workers very hardworking, friendly, very fast action and good in skill. Nice work👍
The manager of Chan Brother is so helpful in providing an excellent service. The technician is professional and their service is super impressive! Thank you Chan Brothers.
Chan Brother service is very professional.Good Quality, Good Value & the technician are so professional. Highly recommendation. 👍
My aircon was down and tried Chan Brothers Service which I was very impressed.They came on time & the technician are very professional.Thank you Chan Brothers!
Had a good experience with ChanBrothers. The technician, John, was friendly and professional. He was able to pin point the issue with my AC after diagnosis, and provided options to resolve the issue. The work was carried out efficiently, and it can be seen that John really knows his stuff. He also briefed us on things we should take note of subsequently.This is unlike my previous experience with another company, where their technician just concluded that my AC is too old to be repaired without a proper diagnosis.Really thankful to have found a trustworthy firm and would definitely recommend them to friends and family.
John displayed a fair degree of professionalism and was very approachable. Thank you!
One of my Sys 3 Aircon units broke down over the weekend and was trying to get it fixed as the heat was unbearable at night these few days.After the Aircon manufacturer service personnel checked onsite and quoted me a repair cost of ~1K, decided to replace the whole system as understand the others 2 units will likely give way anytime soon after ~10 yrs of faithful service.Get quote from 2 major retailers and 2 different contractors, decided to go for Chan Brother for below reasons,Best priceGood reputation (20 yrs+ in industry with 5 stars rating from more than 149 customers)Opened and transparent quote with NO surprise hidden costsUnderstand customer's urgency and able to arrange the installation the next working day.And the outcome didn't fail me and proved that I made the right choice.Their service team were right on time and finished the task within the day *professionally and even offer to give some guidance on preventive measure tips. *+They are wearing mask and maintained all the social distancing measures all the time. Kudos!
Alex was patient and great help. We just moved into this condo and one AC already leaking and another one needed full unit chemical cleaning. It's Friday late afternoon when he started and Alex stayed past 7pm to wrap up the work and cleaned up the place. Recommended.