Emergency Aircon Services / Repair
At Chan Brothers Air-Conditioning, we understand that emergencies do happen. Having been in the aircon industry for more than 20 years, we know the difficulties customers faced when they encounter an aircon problem. With a team that is always ready to attend to your aircon problems, you can be sure that your aircon will to handled and fixed immediate.
| | |
| --- | --- |
| Service Type | Our Best Rates |
| Aircon Troubleshooting | $40 (CBD Area – Addition charge $20) |
*For odd hour jobs, extra charges may apply
Mr John, has done very professional with high quality service on time. I am impressive with him 👍
Twice they came to the rescue merely hours after I sought help over a/c leaking issues. The crew is friendly, helpful, fast and cleans up after their work is done. Highly recommend.
Set an appointment for my air con servicing, the service crews are nice and friendly. I think their services are reasonably charged. They are fast in working and responsible. They will ensure the rooms, toilet are clean before they left. They are humble too. Will contact them again for my next service.
Excellent aircon servicing works by technician John. Thorough and quick. Going to use their annual contract services.
A satisfy customer with Techinician John profession servicing. Greatly enjoying the coldness after chemical overhaul done. Keep up the good work. Have sign up for package. Thank you.21st March 2021Glad to have Alex this time for my aircon servicing(done on 19th Mar). My AC is so much cooler now after the chemical wash for the blower. Just in time for the hot hot weather.Thanks again.11th October 2021Have Alex again for my aircon regular servicing. Always explain and check thoroughly for any maintenance. Gas needs to be top up and it's ready for the cool cool air again.Thanks
John is very professional and friendly. The air con unit has been not cool for quit a long time and I almost want to buy a new one. Saved me a lot of money. Most important, cool and clean air!
John was patient in explaining the issues with my ac. Good service ans professional. Thanks
This it's second time asking Chan Brother s Air-conditioning help me do servicing, cleaning and chemical wash. Nice work and good working attitude. My aircon now working fine and cooler than b4. So I'll continue support this company.
Thank you to Alex for the good service! He explained everything politely and was very professional and courteous. I am very satisfied with the job.
Excellent service and expertise from Alex. Alex is a very proactive, patient and knowledgeable technician, who obviously loves his job. He's very persistent in getting down to the root of the problem, explains the situation to us clearly and provides effective and efficient solutions. Highly recommended!
Alex came over to my place to service the aircon. He was fast and efficient. Quite knowledgeable when I asked him about aircon stuff. Good service provided. He was very friendly as well.
Thank you Alex for the good service! He explained everything politely and was very professional. Not pushy and was very pleasant throughout. Although there were unforeseen issues, Alex did his job well. Thank you!
The technician did a good job and has every interest to push the company's packages to the client.
Thank you Alex for taking care of my household air-conditioner. He patiently explained in details. Overall good experience with Chan brothers. Kudos to the team.
Very very good service. Highly recommended!!!
Alex is an excellent person at service who always have gone the extra mile in making the service a delightful experience!!!!
John & his team is very professional at job & very friendly. They are very helpful, help us shifted furniture & re-position curtains bar to facilitate the Aircon installation. After 3 days without Aircon, finally we can enjoy Aircon again. Chan Brothers Air-conditioning is so blessed to have such great team of technicians lead by John, they have great team.
The technician is very experienced and good in service. Fast response in all arrangements. Highly recommended.
1st time using them, call for ad hoc service for my Samsung aircon, alots of contractor doesn't know how to take out the aircon cover, but chan brother did a good jobs they manage to take out the cover, cleaning the blower.Arrived in time also. THANKS.
Chan Brother very responsive, professional & equipped with good knowledge. The workers very hardworking, friendly, very fast action and good in skill. Nice work👍
The manager of Chan Brother is so helpful in providing an excellent service. The technician is professional and their service is super impressive! Thank you Chan Brothers.
Chan Brother service is very professional.Good Quality, Good Value & the technician are so professional. Highly recommendation. 👍
My aircon was down and tried Chan Brothers Service which I was very impressed.They came on time & the technician are very professional.Thank you Chan Brothers!
Had a good experience with ChanBrothers. The technician, John, was friendly and professional. He was able to pin point the issue with my AC after diagnosis, and provided options to resolve the issue. The work was carried out efficiently, and it can be seen that John really knows his stuff. He also briefed us on things we should take note of subsequently.This is unlike my previous experience with another company, where their technician just concluded that my AC is too old to be repaired without a proper diagnosis.Really thankful to have found a trustworthy firm and would definitely recommend them to friends and family.
John displayed a fair degree of professionalism and was very approachable. Thank you!
One of my Sys 3 Aircon units broke down over the weekend and was trying to get it fixed as the heat was unbearable at night these few days.After the Aircon manufacturer service personnel checked onsite and quoted me a repair cost of ~1K, decided to replace the whole system as understand the others 2 units will likely give way anytime soon after ~10 yrs of faithful service.Get quote from 2 major retailers and 2 different contractors, decided to go for Chan Brother for below reasons,Best priceGood reputation (20 yrs+ in industry with 5 stars rating from more than 149 customers)Opened and transparent quote with NO surprise hidden costsUnderstand customer's urgency and able to arrange the installation the next working day.And the outcome didn't fail me and proved that I made the right choice.Their service team were right on time and finished the task within the day *professionally and even offer to give some guidance on preventive measure tips. *+They are wearing mask and maintained all the social distancing measures all the time. Kudos!
Alex was patient and great help. We just moved into this condo and one AC already leaking and another one needed full unit chemical cleaning. It's Friday late afternoon when he started and Alex stayed past 7pm to wrap up the work and cleaned up the place. Recommended.
Easy to arrange appointments. Polite and responsive staff.
I am so happy to have switched from Gain City to Chan Brothers to service & maintain my home's 5-in-1 air condition.Not only their pricing is reasonable, they are responsive & most of their servicing teams are efficient & professional. 👍👍👍👍👍👏🏻👏🏻👏🏻👏🏻👏🏻
My neighbor introduced Chan Brothers to me. It was a pleasant service. Thankful to my neighbor and also Chan Brothers. They are patient and professional.
Excellent customer service and after sales service. Price is competitive. All the staff are friendly. Highly recommended.
I make a few online enquiries when I when decided to replace my aircon units. Chan Brothers Aircon replied promptly with a reasonable priced quote for Starmex System 3, not the lowest price but the good reviews posted by users sway my decision to select them. They did a site survey on the following day and work start 4 days later after down payment. Work include replacing 10-year old System 2 and drilling through walls to install an extra FCU in a separate room. Technicians Ah Hui and Ah Kai did a professional and tidy job. I appreciate their efforts and it was good experience from start to end.
Chan Brothers was very responsive, arranged a site visit quickly as I had to do a replacement of some aircon units. They assessed that the pipes had to be changed as well, very professional, offered a lot of advice. They were also able to quickly arrange for the aircons to be replaced the next week. The workers who came were very hardworking and worked all through the day to get it done quickly but were also thorough in helping to patch up holes that were made and do some simple painting. Though slightly more pricey than another quote I had received, no regrets as they were very reliable. 🙂 Thank you, Chan Brothers!
Fast and Efficient service. John is very accommodating and he knows his job well. Thank you.
I would recommend this company as I had good servicing experience with technician, John. He explained to me in professional way and he is a friendly person. Thanks.
Hassle free service. Installed within 2 days of order.
First time using Chan Bros Air Con to fix aircon leak. Appt made 25 May 2021 from 4 to 6pm. Waited till about past 5+, called the office cos nobody responded to update why they have not turn up while I understand that its from 4pm to 6pm. However, was concern that they will made a hurry job as they need to clean 4 fan coils if they reach my place late.Call them whats happening and ask them to come the next day morning. A little disappointed, but, they made up for it by arriving early in the morning to fix the leak.Long story short, paid $320 for the whole maintenance. (ie Chemical wash the master b/r air con, 3 fan coils & top up gas) Mr Alex n Mr Ah Ti, did a good job by explaining the air con maintenance and also how to install new set of aircon. They did a marvellous thorough job by cleaning up the toilet after the works. I must agree and satisfied together with other users/reviews, that for these reasons, they deserve 5 stars.Now I can enjoy the cool clean air. Keep it up the good works !
Ah Kai and Hooi came over to my condo in the North on 24May to service and repair the leaking gym aircon and function rooms. They were professional, polite and efficient. Teamwork was great between them. Hope Chan Bro aircon will recognise the two of them for their great work and attitude!
I called Chan Bros using the phamphet I received in my letter box to carry out my long overdue Condo AC servicing. They responded and mobilized the technician on appointed date arriving very promptly n on time. The servicing was very pleasant, very swift yet thorough. As one of the split unit was already very old and compressor was quite noisy I requested for a replacement qoute. Response was very prompt and price was reasonable. More important I could get it arranged the following day! Amazing effort. To my satisfaction, the attending technicians done a swift and get job for this replacement too. I like to thank them for the great service. Highly recommended to all who need these services! Thanks n much appreciatedLouis
Last Nov, our air-con compressor made very loud noise, we called Chan Brothers to take a look, the technician staff John (I think his name is John from WhatsApp) who checked the condition and suggested to change the whole set, but we said we will be moving out in a few years, so John recommended us the 2nd hand system 3 with acceptable price and later we used until now and its stable and so far the condition is still good. John is very reliable and understanding our situation very well and very easy to communicate, he really provided good choices for us, we appreciate it.For staff Hooi and Kai, who later installed the system 3 for us, they are quite on time and worked quietly at my home, again easy to communicate and started working soon, after finishing the installation, one of them answered all our questions patiently, and friendly, thank you.The reason why I didn't write the review immediately after the service is because we are purchasing a 2nd hand air-con that we need to use it for a time period to see the condition, but I always remember to write the review and I think a review after really experienced the service and products may be more helpful to others.Overall, from our experience, Chan Brothers are reliable and providing good service.
A good and transparent service by the technicians Alex and partner. They both did a very good job and even stayed back to monitor the compressor . 🙏🏻👍🏻👍🏻👍🏻👍🏻Good job. And thank u to the customer service lady Pooi Leng ..too for her prompt and friendly service🤩
How to perform basic troubleshooting?
Before you start to panic over what happened to your aircon should you face with a sudden break down, we recommend that you take the following steps to check  before contacting an aircon company for assistance:
Check the main power switch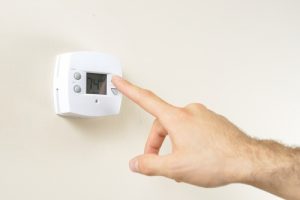 Although it is very uncommon to experience power shut down in Singapore, it is recommended to check that you have power in your home and that the rest of the electrical appliances are functioning. By narrowing the possibilities, you can start filtering your options. Sometimes, it might be a simple electrical tripped by other appliances that lead to a power shut down. In this case, it can be solved easily by unplugging your affected appliances, switch the main power outlet ON and check if your aircon is working.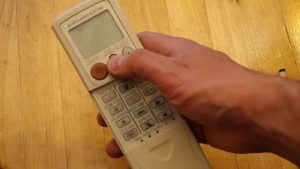 This is a common problem faced by many home owners. Sometimes, it can be a simple case of battery dying. By replacing the batteries, you can further test to check if your aircon is functioning. Even after changing the batteries and your aircon still does not function, try to turn the aircon ON manually. This manual option will be recorded in your aircon user guide. If after trying to manually swtich your aircon ON fails, contact a aircon repair company for help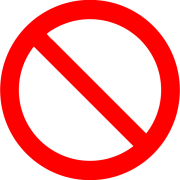 We highly recommend not to try self repairing your aircon unless you are a aircon expert. We understand that you might be tempted to fix the problem on your own to save cost but many a times, it turns counterproductive. In an event where you try fixing and further damaging the internal components, it will turn into a major repair or replacement. It is always advisable to seek expert help with troubleshooting and repairing.
Should your Aircon stops working in odds hours, you can call an emergency aircon service company or wait until the next business day to get a appointment.
Most companies will charge a little extra for emergency aircon repair but this is up to you to decide whether you want to wait till the next business day or pay some extra bucks to get your problems fixed immediately.
Emergency Aircon Services Available
Singapore Office
Mon – Sat: 8.00A.M – 6.30P.M (65) 67345868
Emergency 7.30A.M – 8.00P.M (65) 81179212
Sunday: Closed