Aircon Repair in Singapore
How can Chan Brothers Air-Conditioning Help ?
Chan Brother Air-Conditioning has been in the industry for more than 20 years. Have serve hundreds of customers, we understand how they feel when they are faced with a sudden aircon break down. Our team of professional aircon technicians are always ready to help in your aircon repair. With our vast experience and expertise, our aircon technicians will help diagnose your aircon problem and provide the best and most cost effective solution to assist in solving your aircon problem.
| | |
| --- | --- |
| Service Type | Our Best Rates |
| Aircon Troubleshooting | $40 (CBD Area – Addition charge $20) |
*For odd hour jobs, extra charges may apply
Very details and clean . They really make effort and ensure that the fan coil unit is clean throughly .
Hi recommended Mr. john for the good service in cleaning our condenser. Thank you
The staff carry out Aircon installation professionally. They are professional and work with safety in mind. Well done. Kudos 👏👏👏
I called Chan Bros using the phamphet I received in my letter box to carry out my long overdue Condo AC servicing. They responded and mobilized the technician on appointed date arriving very promptly n on time. The servicing was very pleasant, very swift yet thorough. As one of the split unit was already very old and compressor was quite noisy I requested for a replacement qoute. Response was very prompt and price was reasonable. More important I could get it arranged the following day! Amazing effort. To my satisfaction, the attending technicians done a swift and get job for this replacement too. I like to thank them for the great service. Highly recommended to all who need these services! Thanks n much appreciatedLouisOnce again this round (21Aug 23) I am served with another efficient and good attitude servicing from your technicians who are very responsible and polite. Thank you again for this positive experience.I will be sticking to Chan bro AC.Louis
Came and serviced my aircon and subsequently followed up when I mention there were issues with the aircon. Very responsive. Willing to check the issues for you and if they can fix it they will. Good service from Zack.
John, ken and his team did a very good job. They explain in full details and very patience with all those helpful tips.. Good job chan brothers team!
I would like to say a big thanks to our senior John and Ken for the outstanding service! What a phenomenal teamwork! Highly recommended and thumbs up for you guys!👍🏻 ⭐⭐⭐⭐+⭐
A very Good job to john who have help us with our aircon problem .. he advice what to do .. saw how he clean the aircon .. not only the aircon he clean .. even the service yard to prevent more dust and the toilet after cleaning .. good Sincere man .. would recommend john to my friends and family too .. thank you john and chan brother aircon for the emengency help ..
Double thumbs to the crew! We are long term customer and when called them for survey, they came on the same day and recommended us not to change pipes as needed to hack our cabinet and torn down our false wall.Quoted for performing the pressure test which is much cheaper than hacking and restore the cabinet.Long story short. our old pipes passed the tests and we immediately arranged to replace our system 4 units within next few days.Finally. my family is able to enjoy the coldness in such a hot hot July. Thanks Chan Brothers aircon
Long term customer with them and must say they are experienced in doing a good job in maintaining our aircon for good 10 years which just broke down recently. Went back to them and after the assessment, they recommended us to retain the existing piping due to too many concealed and false wall that hide the existing pipes. Did a pressure test to confirm the pipes are good with no leakage. End up just replace the aircons and was quoted at a very good price.The installers were friendly and experienced. With just a few hours, my system 4 units had been fully replaced. Kudos to chan brothers aircon team.
It was around 2pm where my aircon starts leaking. Manage to find them at 3pm through google and call them. At 5pm they reach and start doing servicing. Absolutely efficient and professional in their job. Will use them again in future.
Alex and his partner came down to my house to service my aircon. They carefully inspect my units and suggested appropriate solutions and I really appreciated it. Kudos to the team for their advice. Have signed a yearly servicing contract
Excellent communications, fast response and reasonable prices.
John did a great job was very fast hard working and diligent, he took a lot of care and I would highly recommend.
Response time very fast, analysis defect very good. Just got my CU's PCB replaced by John. Thks
Jon had an extra service to my aircons, very good. He is very skilled and all work done nicely and neatly! I have been a loyal customer for years with annual contract.
My aircon piping was infested with mites and John helped me diagnose and solved the problem. John is very professional and knowledgeable, always ready to answer any questions. Sincere thanks to him, now finally my family can rest easy knowing the mites have gone away. Strongly recommended.
Engage their service after reading all the positive review to replace my ceiling casette aircon. Both John and Ah Wu are competent and customer-friendly, knowledgeable in their field and will answer any questions i have regarding my aircon.
Wu/Alex are very professional. They are very punctual, well communication and provides professional informations so as to allow us to make comfortable decision. They service and repair my air conditioning. I strongly recommended Chan Brother and both WU/Alex. Will continue to support them and share good experience with friends and relatives.
Having good service and experience from Alex and Wu. They are knowledgeable, explain issues found and my question patiently but not hard selling, and willing to work extra time for unscheduled service. recommended.
Called Chan Brothers after one of the bedrooms indoor unit went out with no power after severe lightning storm. They were able to dispatch two techs within couple of hours of my call. John and Sona came out and troubleshot the system right away, to make sure all components are still good. After testing, John found the wiring was the problem. They replaced the wiring from outdoor unit to indoor unit within couple of hours to get my Bedroom AC back to service. They are very efficient techs and knowledgeable at what they do. They explained to me along the way while troubleshooting and repair. Service fees was very reasonable and quality of work is superb. Company dispatcher on WhatsApp was very responsive and helpful. I would rate this company and techs as five stars and will use their service again in future.
I have been using Chan Brothers for many years. Prices are reasonable. WhatsApp responses are speedy as well. Alex and Wu are the regular technicians who serviced my aircons. They are wonderful as they are friendly and accommodating. Trustworthy company for aircon matters.
Both Mr Kun and Mr Soha both did an excellent job in servicing our leaky aircon unit. Both even went the extra mile to clean our condensor and washing of unit. Now the unit is blowing more and cooler air.
Servicing for casement aircon was done, when issues occurred the techinician came very fast to solve it
Technician Alex and Wu both are very friendly and professional. They are very patient with answering my questions and I'm very pleased with their service. Thumbs up 👍👍
Great service from Alex and Ah Wu! They were very patient to explain the details and share with us the tips to maintain and upkeep the aircons. We signed up chemical cleaning and 2 years servicing contract. After serviced, airflow and coldness has greatly improved. Strongly recommended.
很喜欢小武和alex的服务态度 👍👍还有帮我维修好我的空调👍
Ac broke down over the weekend and using chan brothers repair was really a pleasure. John arrived within 20 min of customer service taking my details. He had it running within 30 min of arriving. Will definitely consider using chan brothers repair again
12号告知想清洗空调,13号就安排进来。Alex和wu非常友好,也很专业,动作麻利,给了我很多小tips,空调不冷,测量氟量,很低,建议换掉里面的,保护compressor。推荐
Engaged them to replace fan motor due to noise from fan blower. John did a very good job. Very nice guy and also shared some tips for maintenance.
John did a good job for the service of my 2 units with chemical wash. He is very professional and knowledgeable by explaining the situation to us clearly.
Thanks John Kun.Great service.Swee
Got in touch through company website and ordered a set of system 2 for replacement. Received great help throughout the process, from ordering to installation.Senior technician Kun and assistant, Hui were knowledgeable and efficient, able to finish work according to schedule. Sales staff Wendy was sincere and prompt in responding to my enquiries on WhatsApp.After installation was happy to purchase AC servicing package from the company.Would recommend Chan Bros. to all!
Thank you to John who responded to and followed up on AC problems promptly.
Professional service from Ah Kun. He was knowledgeable and patient, completed serving and resolved leaking issue. Thank you
Great service delivered by Chan Bro Aircond - John A team.
John is very professional and helpful!
It just another day in your bedroom enjoying your korean drama or surfing the web when you notice the floors of your bedroom is wet. You wonder if you spill your glass or where the heck did the water come from and only to realise its from your aircon.
Why is there water in my aircon ?
Your aircon unit contains an evaporator coil that cools the warm air blown over it. This causes condensation to form on the coil, just like how water droplets form on a cold glass of water on a hot day.
Clogged Condensation Water Pipe
A clogged condensate drain pipe is the most common cause of water leaking from your aircon unit into your home. The drain pipe is usually clogged with dust, dirt, sludge or mold which makes it impossible for water to flow out that causes the leaking.
Damage Water Pipe
Got an old airconof 12 – 15 years? The drain pipe may be damaged which causes water to flow through it.
Broken Condensation Pump
The condensation pump pumps water out into your toilet via a drain pipe. If the pump breaks, the water isn't being pumped which causes water to be trap and leaking occurs .
Dirty Air Filter
A dirty air filter blocks airflow over the evaporator coil. When it happens, the evaporator coil gets too cold and freezes. When it melts, water drips which causes water leaking.
Low Refrigerant
Similar to a dirty air filter, low refrigerant will lower pressure in the aircon system causing the evaporator coil to freeze. When it melts, water drips and causes water leaking.
You'll notice you're low on refrigerant when:
The air conditioner isn't cooling well
You hear a hissing or bubbling noise (indicating a refrigerant leak)
Depending on the severity of the refrigerant leak you can either repair it or change the whole aircon unit.
Check The Main Power Switch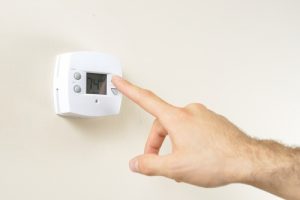 Although it is very uncommon to experience power shut down in Singapore, it is recommended to check that you have power in your home and that the rest of the electrical appliances are functioning. By narrowing the possibilities, you can start filtering your options. Sometimes, it might be a simple electrical tripped by other appliances that lead to a power shut down. In this case, it can be solved easily by unplugging your affected appliances, switch the main power outlet ON and check if your aircon is working.
Check Your Aircon Remote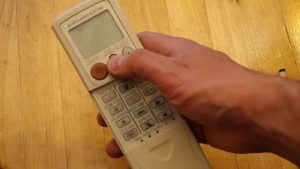 This is a common problem faced by many home owners. Sometimes, it can be a simple case of battery dying. By replacing the batteries, you can further test to check if your aircon is functioning. Even after changing the batteries and your aircon still does not function, try to turn the aircon ON manually. This manual option will be recorded in your aircon user guide. If after trying to manually swtich your aircon ON fails, contact a aircon repair company for help
Avoid Self Fixing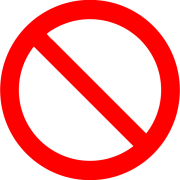 We highly recommend not to try self repairing your aircon unless you are a aircon expert. We understand that you might be tempted to fix the problem on your own to save cost but many a times, it turns counterproductive. In an event where you try fixing and further damaging the internal components, it will turn into a major repair or replacement. It is always advisable to seek expert help with troubleshooting and repairing.
Chan Brothers Air-Conditioning Engineering PTE. LTD.
Singapore Address : Woodlands 11, 11 Woodlands Close #05-04 Singapore 737853
Company Register No :- 201231183K
Aircon Sales & Service Email
Email: chanbro@hotmail.sg
Aircon Sales & Service Contact
(65)67345868
(65)81179212